Looking for information about wildflowers or wildlife? Your local public library can help. We have lots of resources to assist you.
Magazines @ PARL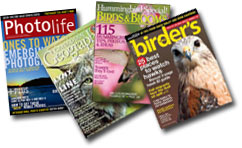 You can borrow magazines as well as books and other materials from any branch of the Pictou-Antigonish Regional Library. Visit the branch library to select an issue or search the online catalogue and place a hold. You will be notified when the material is available. If you live in the rural area of Pictou or Antigonish County and are registered with our Books by Mail service, we will mail them to you.
Here are just a few of the magazine titles that may be of interest:
Online Databases @ PARL
Our Gale online databases also provide hundreds of electronic articles... all free to those having a Pictou-Antigonish Regional library card. If you are a resident of Pictou or Antigonish County and do not have a free library card you can register here.
Books @ PARL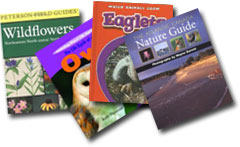 These books are just a small sample from our collections. Please search our catalogue for a more complete listing.
Try these subject headings:
Programs / Events
Pictou-Antigonish Regional Library often offers special programs with guest speakers sharing their expertise on nature and naturalist topics. Check our Events calendar often for updates on upcoming programs.
For information on upcoming programs call toll free 1-866-779-7761 and ask for Trecia or Steve.
Need Help?
If you need assistance finding any resources, please don't hesitate to ask. Our friendly staff will help you. Contact any of our branch libraries.