Regina Marzlin - Textile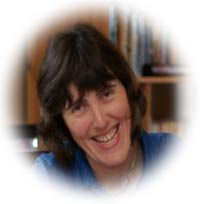 Regina Marzlin
www.reginamarzlin.com
Participating children: Martha, Emma, Donald & Creighton Jewkes, Celia & Kara MacDougall, Julian & Tabea Marzlin, Christopher Melchin, Grace Poole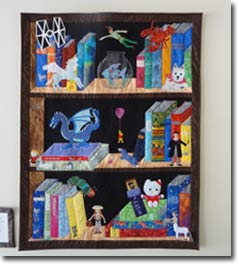 This art piece was designed and executed with a group of local children. The children chose their favourite book characters and made coloured drawings of them. The fabrics were prepared according to their colour schemes. After choosing a bookshelf as a background the children worked with the fabrics in a collage-style technique. I provided the necessary guidance and expertise for the project and did the final machine and hand stitching. The children included many details and the result is a beautiful, vibrant and engaging conversation piece.
As a fibre artist I enjoy working with different materials, especially hand dyed fabrics. The fabrics may be further altered by surface techniques such as painting, printing and photo transfer. The texture of different fabrics, layering and stitching by hand and machine are means to convey the beauty of nature, the joy of colours, and the wonder of everyday objects.
My textile pieces are exhibited in national and international shows and in private collections across Canada, the US and Europe. My work can be acquired in art galleries across Canada.